Cable Access Management System
Proxilliant's Cable Access Management System (CAMS) is a comprehensive, integrated hardware and software solution for cable-based advanced service management. The solution architecture features intelligence deployed deep into the access network that works in concert with sophisticated service management software deployed in the headend and regional data center.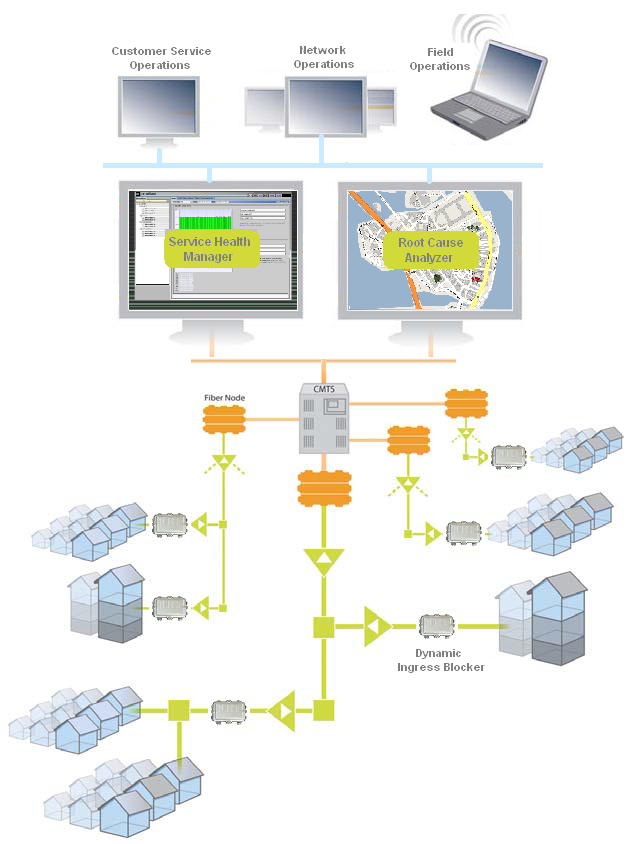 CAMS consists of four major product components:
CAMS Service Health Manager
CAMS Dynamic Ingress Blocker
CAMS Root Cause Analyzer
CAMS Transponder
Although the components are designed to work together, each component can be deployed standalone in order to provide the operator with different entry level options. With standardized interfaces to third party systems each components of CAMS are easily integrated with existing infrastructure.