Service Health Manager
CAMS Service Health Manager is fully integrated service fault and performance management software for real-time, correlated health management across RF, IP, and QoS. It is a powerful distributed software component of Proxilliant's CAMS solution and resides on one or many servers depending on the service area covered.
The Service Health Manager provides configuration and coordinates all real-time activity of the devices deployed throughout the network. It also provides correlated system monitoring of critical fault and performance indicators from distributed dIb's, other network elements, as well as other critical systems and databases, delivering real-time service health views, performance analysis reports and alarm management.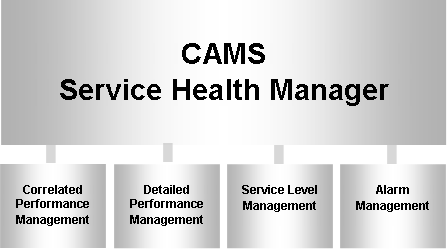 The Service Health Manager provides essential capability for intelligent and cost-efficient service assurance of the HFC Network for the delivery of highly-reliable, highly-available advanced service offerings such as VoIP, VOD, and IPTV.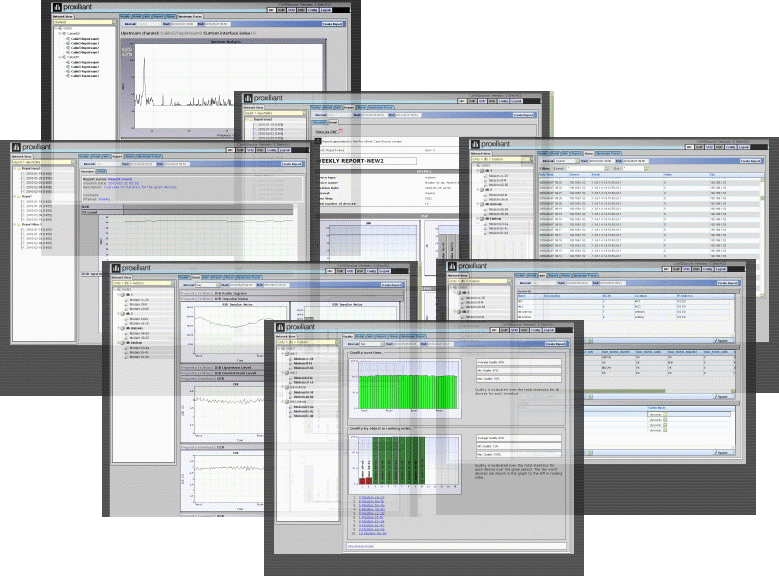 It delivers on key requirements for comprehensive service assurance:
Auto-discovery of DOCSIS network devices (CMs) within Dynamic Ingress Blocker and amplifier regions
Real-time, correlated fault monitoring of the physical HFC plant, for loss of signal (e.g., line cut, power failure, amplifier failure)
Continuous signal level monitoring and alignment via pilots across amplifier/dIb regions within a fiber node network segment
Real-time, correlated fault monitoring of signal quality (e.g. destructive ingress, low signal power)
Real-time IP and QoS level fault monitoring correlation (e.g. sudden high packet error rates, sudden dIb CM group offline, common provisioning fault)
Scope of failure determination across critical elements with customers and services effected
Dynamic, focused performance monitoring of key performance indicators across technical layers and elements
Real-time and historical service segment health analysis, service level threshold definitions, correlated reporting, and optional alarming/ticketing
Dynamic operations policy configuration and with secure administration
Quick integration with third-party OSS systems and network device configurations with advanced standard interfaces for fully integrated service operations solution